CERTIFIED TRANSLATION SERVICES IN KUWAIT
Certified translation services in kuwait is one of our potentials at Translation River Company. We provide our certified translation services in salmiya and in kuwait , interpretation, proofreading and editing in United Kingdom, United States, Asia, Europe & mostly every spot in the world.
Certificates of translation office in kuwait  proficiency bearing the seal and signature of the translator. This kind of certification is frequently requested by academic corporations, banking facility applications, etc. Translation River delivers complete certified translation services from and into English. We have contributed to the field of translation, conference interpretation, writing, and internationalization through essential educational institutions, publications and globalization programs worldwide including content material contributions at a large number of conferences, Multilingual Computing magazine, publishing houses, and government institutions.
Accurate and Certified translation services
Our certified translation services team and court interpreters are qualified and experienced in a range of translation fields. Every one of our team is a certified translator in his field and has a minimum 12 years of practical experience in his major.   Most translation groups and freelance translators assert they could deliver arabic Certified document translation service & English Certified document translation service in all languages certified translations. Youngsters, there are two styles of certifications and not both of them are legitimate counting on the particular condition. Some translation corporations easily add a statement to the translated document which affirms the translated textual content is accurate and comprehensive whereas others only provide this classification of translation by using a sworn translator, who has been authorized with the aid of their executive to translate and notarize files themselves.
professional Certified translation services
Certificates of translation accuracy issued bearing the seal and signature of the translator. The signing must be carried-out in the presence of a practicing solicitor, and marked accordingly. The cost for a Solicitor Witnessed Certification varies depending on the measurement, quantity and complexity of the doc. Organizations of all types need certified translation services in kuwait for their documents to submit to the concerned ministries.
Notarization
A certificates of translation accuracy issued bearing the seal and signature of the translator. The signing must be carried-out in the presence of a Notary Public, and marked as a consequence.
Legalization
other than obtaining an authorized translation (fundamental, solicitor, or notary public), the doc(s) in question may also require either an Apostille or Consular legalization, or perhaps both, as a way to be identified as legitimate when used overseas.
You Don't have to search for Certified translation companies services in kuwait and
Certified translation companies in salmiya
Apostille Legalization
An apostille is a certificates confirming that a seal or signature on a Solicitor witnessed or Notarized doc is actual. This type of certification is frequently requested for passports, scientific files, export certificates, international documents, foreign language translations, religious documents, and so on.
Consular Legalization
In some nations, a consular legalization of the translated doc could be required. Sometimes, even an apostille legalization may well be requested earlier. Translation River is an online translation services provider that specializes in translating documents from overseas languages into English.
Translation River's certified translation services in kuwait are offered in 100 languages, and you can submit the documents translated directly for immigration applications, ministries, embassies, and official bodies. We process your translation by using an expert translators and linguists who are fluent in both the source and target languages
Translation River, a top of the line translation company, offers complete official document translation , conference interpretation services, and accurate. Translation River is pleased to support you.
Translation River Deliver :
certified translate into arabic
certified translate into english
certified translate into french
certified translate into german
certified translate into all languages 
certified human translation
Request a free translation Quote online, otherwise you may contact Translation River at [email protected]  or at +965-69600018 along with your certain questions about your target global markets and your mission dreams.
Translation Office in Kuwait
Translation Office in Kuwait
Translation River: Translation office in Kuwait is one of the leading Translation and language services providers in the field. Since the inception of its operation in 2006, the company is committed to deliver a wide range of high quality services enabling its clients engage and communicate effectively with the local and international markets. This has helped our clients compete and increase their market share though investing in new markets and targeting new audience in different destinations.
Our translation office in Kuwait is specialized and experienced in delivering high quality translation and localization services in an economic price. We are offering the best translation services and language solutions in about 20 language pairs. Translation River is your best destination for handling all of your language and translation related requirements.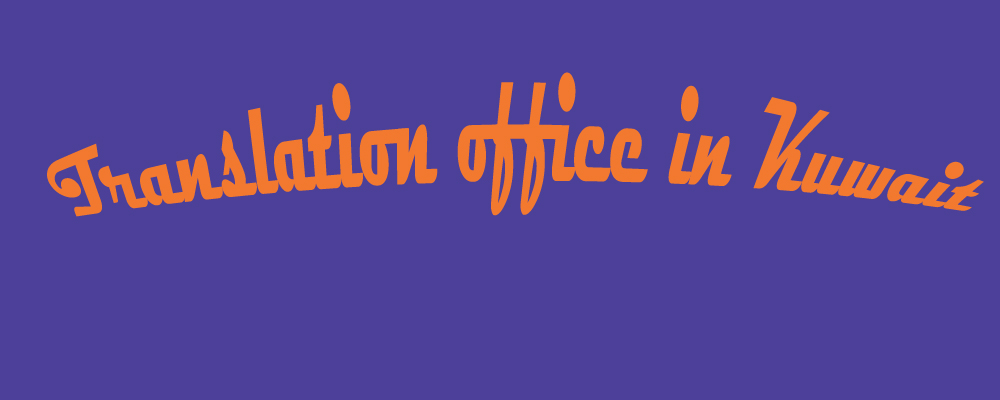 Best Translation agency in Kuwait
As our goal is to always bring our customers the best quality and to provide them with our best services. We are pleased to announce the launch of our new English version which will help Asians, Europeans, Americans in Kuwait. We hope our customers will enjoy the totally added services and will be frequent and loyal users of our translation and localization service through our translation office in Kuwait.
Certified translation office in Kuwait
Translation River has continued to grow over the past five years, further strengthening its position in the translation industry to continue growing and expanding. We are proud to become among the leading translation offices in Kuwait and the region. Through its diversified business lines, Translation River has set a solid footprint in the countries where it operates, gaining the confidence of private and government entities. Translation River has succeeded in building a strong customer base and relationships with private companies in the region, which played an important role in the success of our translation offices over the past decade. Our success in translation industry is credited to our high professional ethics and compliance with the international standards of conducting successful business.
Why our Translation center in Kuwait?
The success of Translation River was achieved of invested and dedicated efforts as well as continued commitment to deliver high quality. We are pleased to say that we have a strong team of qualified translators, linguists, writers, and interpreters, all known for their high degree of professionalism, knowledge and expertise leading our subsidiary offices to achieve success following the highest international standards in translation relevant sectors. Our success will undoubtedly encourage us to continue delivering the highest quality translation, localization and interpretation services that our customers are accustomed to receive in various fields.
The translation industry is constantly evolving and dynamic due to various reasons. Among these; the advances in technology which significantly impacted the way companies and institutions conduct their business. Companies are forced to communicate quickly and effectively with their customers. Creating substantial focus on the advances in technology, professionalism, and efficiency through the use of localization and high-quality content and catching advertisements. Translation River is your best platform and translation office in Kuwait. We will help you convey the ideas of your original document in the most faithful way and using languages that your target audience understands and most readily accepts. With our translation office in Kuwait we are conveying the author's ideas faithfully as possible to the original text. As you all know each language has its own beauty, so if you are translating a novel, you might make it enjoyable for the reader. However, when you are translating legal texts for a court the situation will be different. You will be forced to keep as much closer to the original phrasing as you can.
Valuable translation services available include: Human Translation Services, Medical translation services, certified translation services, legal translation services, and conference interpretation services.
With Translation River, you have come to one of the leading translation offices in Kuwait.  We are providing our translation services in the state of Kuwait and all other governorates. There is no need to search for translation offices in Kuwait since we are offering high quality translation services at fair price and in all official languages. Our office, through its leading online platform, is pleased to offer sworn translation services all over Kuwait. You can use our online service where the process is very simple: just upload your document, choose the language combination, whatever its type and specialty is (commercial translation, professional translation, translation of medical reports, localization, interpretation, translation of consular documents and all other official and legal documents …). Our team of Kuwait translators and proofreaders will be happy to fulfill your needs and deliver accurate translation.
Best Kuwait translation firms
Best Kuwait translation firms in Salmiya city
Translation is not just words on paper, providing a particular meaning and translate the verbatim of ideas into another language using a dictionary. A true translation that is taken for account reflects the culture and a transfer of the text to fit and convey the spirit of language to different peoples. That is our concept of translation, and this is what we are trying to present, as we do not only provide translation services. Our company also provides integrated language services such as content writing and editing, proofreading, and more. Our company provides real and an accurate translation for many languages, including Arabic, English, Chinese, Turkish, German, Italian, Spanish, Hebrew and others. Our company offers this translation in various fields and business sectors. examples for these are, visa translation, court paper translations, medical papers, law documents, brochures and others. So, our goal is to provide a translation in details in every required field to individuals who choose our service to achieve your desired goals.
Therefore, Translation River Company is one of the best Kuwait translation firms in Hawalli governorate. The company was established in 2006 and had a long experience in translating various documents. You can go to the company's website online and request the service now at competitive prices.
Professional translation company
Hundreds of clients spent many hours searching for professional enterprises that are trustworthy to conduct business with. Professional and sensitive translation companies are hard to find. Besides, not all the Kuwait translation companies are certified. It is not plain to be a professional company that many clients seek to work with. Translation River company has all what you are looking for and with competitive prices. feel free to contact us any time you need.
Our delivers are on time and with no delay of any kind. The presence of accuracy in our stamped translations is mandatory. We practice strict discipline and hard word in collaborative teams to deliver you the best results. A professional company should have their translators proofread the article during the translation process to deliver proper and worldwide translation without mistakes, which will be achieved through revision. They should make sure they understand fully the context and transfer it without any ambiguous meaning. They shouldn't depend completely on their knowledge and do some research. Their managers should continue to update and upload instantly the company's rates, client reviews and achievements on the platform. we make sure every thing is done perfectly because your satisfaction is our priority.
Online translation services in Kuwait
Online translation services have been very popular recently due to the pandemic. Translation River company in Kuwait offers their services online with very good quality and affordable budget. Our Individual translators will deliver your work online and on time with the impeccable quality that you crave. contact our office in any time.
If you want to work online and become an expert translator, there are some tips that you need to follow. You should know that continuous learning is the key to success. You have to push your boundaries to achieve uniqueness and boost the personal skills. Pay attention to expressions and the terms you use, taking into consideration the target audience.
Always follow the news to keep your mind updated. Complete your task, and deliver it on time. Choose the right tools, equipment and technology that help you translate properly. Focus on the keywords of the article in order not to deviate from the main context. Finally, proofread your translation to avoid any possible mistakes. It's the continuous revision that will make your translation implacable.
leading translation provider in Kuwait
Translation River Company is a leading translation provider in Kuwait. It makes translation services easier for clients. The company is specialized at localization, translating legal documents, business translations, technical affairs, official financial projects, sworn files, pdf files and any field of a content which a client would like to translate.
Translation River Company, located in Kuwait, has a distinguished translation providers who are efficient and devoted to their work. We take the assistance of our linguists, editors, excellent interpreter, social media experts. They all work on transferring the text from the foreign source written language to the native target language.
In addition, we have an expert team of interpreters who definitely reach the specific standards of interpretation process. In free meetings and global conferences, they are the ones who represent us.
In terms of accuracy and high-quality, we adopt a firm policy of a high level of quality and professional presented translation services, for we care for delivering the customer the best translation service ever he could search for.
Top Quality Translation services
Need to get a quote with a quality assurance from Kuwait Translation Firms?
Thanks to Translation River Company, a beautifully-written, flawless texts are managed to be provided in our company for all purposes. As we support our work with the best choice of qualified professionals who got experience and skills in interpreting and translating, you can receive your project or document done efficiently. You will find the top quality Translation services at our agencies up to your requirements with a good pricing.
If you wonder about which services are we delivering, then stay updated. our services vary among many fields, including:
Translation, proofreading and editing: As it has always been said: "Two heads are better than one", at Translation River Company, we have even more.
Web and software localization: At Translation River Company, you can demolish the cultural barriers that keep you away from the new software markets.
DTP: We take upon our shoulders formatting your documents and publishing it in order to save your time. We save your money as well. Instead of paying much for commercial printing, we are offering a competitive rate.
Multilingual SEO: When localizing websites, we consider search engine optimization, perform keyword and metadata research and then deliver it ready for you.
Copywriting and transcreation.
Subtitling and Transcription: We work on video, movie or movies and films subtitling, and time coding.
High quality document translation features
Law document translation service is one of the essential simultaneous services provided by translation offices, as many people need this service. Therefore, due to their desire to obtain a translation of their documents, translation offices provide the service of translating documents with high accuracy. There is a group of professional translators who have got experience through the testing process we obligate. Those are the ones who have accredited certificates in the network of translation of all kinds. Through translation offices, you will get to translate the documents form you are looking for with excellent quality. Therefore, we recommend that you use River Translation corporate, one of the most famous Kuwait translation firms in gulf.
What are the advantages of the translation service of Translation River Company?
The agency provides a fast and distinct translation service.
Our company offered human translation based on meaning, not word for word. Translation is the bridge of communication and the transfer of cultures between peoples.
Do not ask to pay a lot of money to get the service; the prices are affordable for everyone.
The company has provided facilities to obtain the service where you can get it online or by personally attending our office in the Salmiya region in Kuwait.
Kuwait's top translation firms
There are merely a few enterprises in Kuwait that top all the translation companies there. It takes strong consistency, professional work, devoted translators, and good marketing to be considered as one of the best. Some of these companies are Translation River and Dar Al ma'ajim International translation Company. All these names managed to establish and enhance a respectable reputation for themselves in the industry of translation.
There is always competition between the companies. Competition has a huge role in enhancing the rate of these companies. If it wasn't for the competition and the aspiration to be the best, there would be no improvement. Nevertheless, companies should offer cooperation together and share the new knowledge they acquire to rise together. If a company wants to be in a better place in the race, it shouldn't always hire merely professional, dedicated translators. It may take in beginners and new learners and train them to be experts. That way, the company not only will have a new professional but also their loyalty.
Kuwait freelance language solutions provider
When it comes to online freelancing, we hire a wide range of experienced freelancers who are mostly expat and working in Kuwait at our online offices 24 hours per day. They provide a highly professional translated documents and articles in multiple spoken languages. Such as, arabic, english, spanish, french, chinese, german, korean and portuguese. We ensure you quality, frequency, and a standard of translation up to the level of the original text.
If you are in a remote single country, travel to far away countries or a distant continent and need urgently a translation, then you shall worry not! Our service of freelancing, provided from one of the best Kuwait Translation Firms, enables our customers to get their quote through an online chat with our representatives. All you have to do is to contact us, send us your doc. and any inquiries should be declared to you right away. We will be friendly and cooperative with you. You will get your answer at any inquiry as soon as possible. Your requests are taken seriously at Translation River Company.
Get the best usage, legacy and benefit from Kuwait freelance language solutions provider and get the deal you are searching for. We recommend every person our company in order to get a trusted, simple and quick translation through contacting with our offices. All you problems will be solved.
Certified Translation Services Company
Translation River Company has different departments for translating and processing texts specialized in various fields such as translation, medical texts, engineering, legal and commercial texts, academic, personal documents, certificates, all to name a few. The company can do this due to its possession of a vast team of specialized linguists with certification of competence and international experience in various languages ​​and sectors. Our company has worked for years in translating and delivering to different kinds of a ministry, enterprises, corporates, other companies, offices of businesses, engineers and mostly every governmental building. We consider our customers' multiple requires, in addition to our adoption of a very competitive and smoothly flexible pricing policy. We also adopt a very rigorous approach to work plans and delivery times. As a result of all this, we have become one of the largest Kuwait translation firms. Phone us now and get the best service you may ever look for!
Top Related services :

Top Kuwait visa English translation Service
Translation River: Your best content translation and localization platform. The company has been established to meet the increasing demand on translation and localization services in the Middle East (ME) and Gulf Cooperating Countries (GCC) regions. This increasing market demand and with the advance of technology necessitates creative multilingual content translation and localization of the offered products and services.
Honed by dedicated team of professional academics, translators, linguists, and copywriters with accumulated experience in multidisciplinary industries, Translation River dedicates its technical capabilities to serve the localization, translation, and interpretation needs of our world class clients.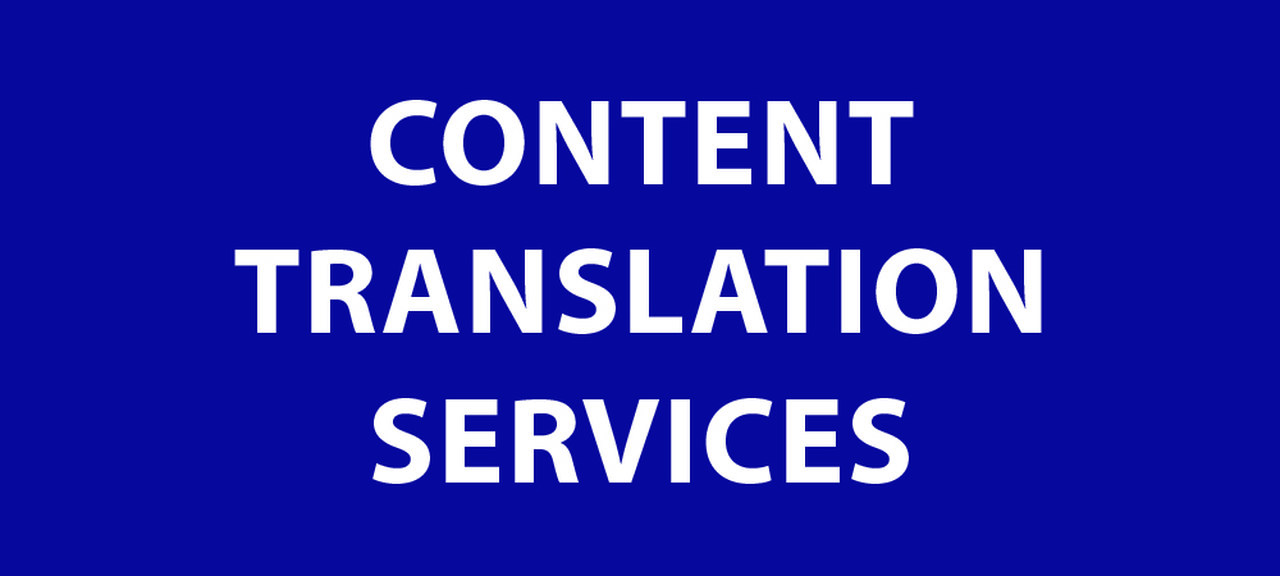 The importance of translation in business
In today's globalized economy, business need to have localized content to best invest and expand in the targeted markets. This multicultural content will help your business achieve their goals and grow their return on investment (ROI). At Translation River, we deliver full and integrated packages of multilingual content for your products, services, published materials, and related business activities in numerous fields and sectors. We cover a wide array of business translation services including but not limited to: legal translation services, certified translation services, medical translation services, and technical translation services.
Multilingual content translation
We help your business accomplish its goals in this challenging economic environment. Should you are looking for expansion and growth, you need to speak the language of the intended audience and have your content translated and localized according to their dialects and cultural norms. Conducting business in another market/ country requires better understanding of the customs and traditions of the people as well as nuances of the official and local bodies in the intended country. Since we have worked with multinational companies working in the region, Translation River has helped worldwide companies to penetrate new markets and achieve outstanding growth through our localization and translation services.
We are backed by fully dedicated and qualified team translating thousands of business statements and corporate documents. Translation River has a significant know-how on numerous regions and markets and knows their translation and localization requirements. We are proud to enable your business enter, operate, and expand in new markets properly.
Translation River delivers a pool of multilingual content related services enabling international companies achieved their business objectives, adapt their products and services, increase their market shares, increase their brand awareness, and successfully engage in and invest in global markets. We are working closely with your marketing, advertising, public relations, and legal team to deliver up-to-date reliable content translation to keep your clients informed on your brands and offered services and products.
Translation River Company is a global freelance human translation services agency. We are pleased to be your language solutions provider who have excellent reputation for quality and service. We manage a full range of translation, interpretation, and writing services for clients across the world through our subsidiary offices located in Switzerland, UK, Saudi Arabia, UAE, and Egypt. At Translation River, we translate all types of business documents from and into various language pairs including but not limited to the following:
Technical documents, Legal documents, medical documents, economic and stock exchange, financial statements, marketing materials, copy-writing, newspaper articles, literary documents, desktop publishing, and web site content localization and adaptation for local and international markets.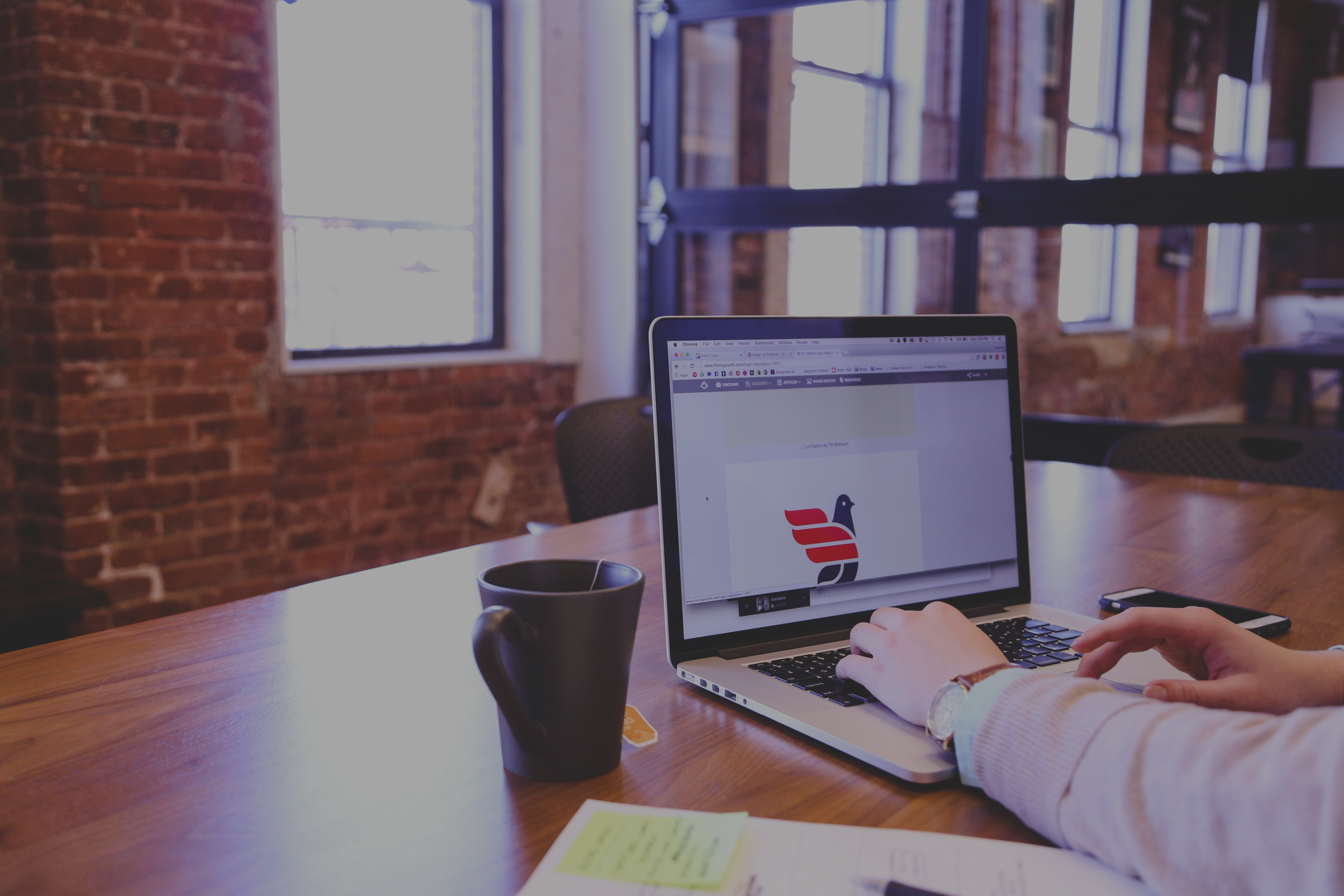 As a document translation services provider, Translation River is committed to providing top notch human translation services to our customers while guaranteeing excellent service, best prices, deadline, and confidentiality. Translation River helps you internationalize your services and products to the international market through providing localized business translation services accustomed to the culture of your intended audience.
We have built our company's success on strict adherence of human values where we believe that our people are our best asset. We use only human translators, linguists, copywriters, and authors who are qualified, work and translate into their native language as well as competent in their field of translation.
In addition, Translation River offers its clients cost-effective translation, localization, and interpretation services. To succeed in global markets, Translation River believes in the importance of cultural localization as well as accuracy of the source and target text meaning to convey the right message to your intended clients, something only qualified and experienced native language linguists can provide.
Receiving high quality document translation services will ensure your business competitiveness, effectiveness, expansion, and success in international and multicultural markets.
We provide free of charge and prompt quotations for your translation requests taking into account that proofreading and editing are included in our best prices.
We guarantee high translation quality by using our human translation services team as well as reviewers and linguists in various fields. We provide faster, accurate, and on time translation services. Translation River employs native speaking translators, linguists, and writers. Most of our team is a Master or PhD holder with 15 years of expertise in his field.
If you want professional human translation services by dedicated fleet of translators and linguists, contact us NOW and get our FREE QUOTE!
Translation Company in Kuwait
Are you looking for Translation Company in Kuwait?
If you are looking for a sworn translation company in Kuwait to have your documents translated right the first time with fair price, then you have come to the right translation center in Kuwait. Our translation office in Kuwait delivers high quality translation services that you can submit to the official authorities, government agencies, embassies, and private institutions as well as certified translation services for individual documents including: marriage contracts, immigration documents, birth certificates, residency and work permit, authorized signatory, educational degrees, power of attorney, contracts, agreements,…etc.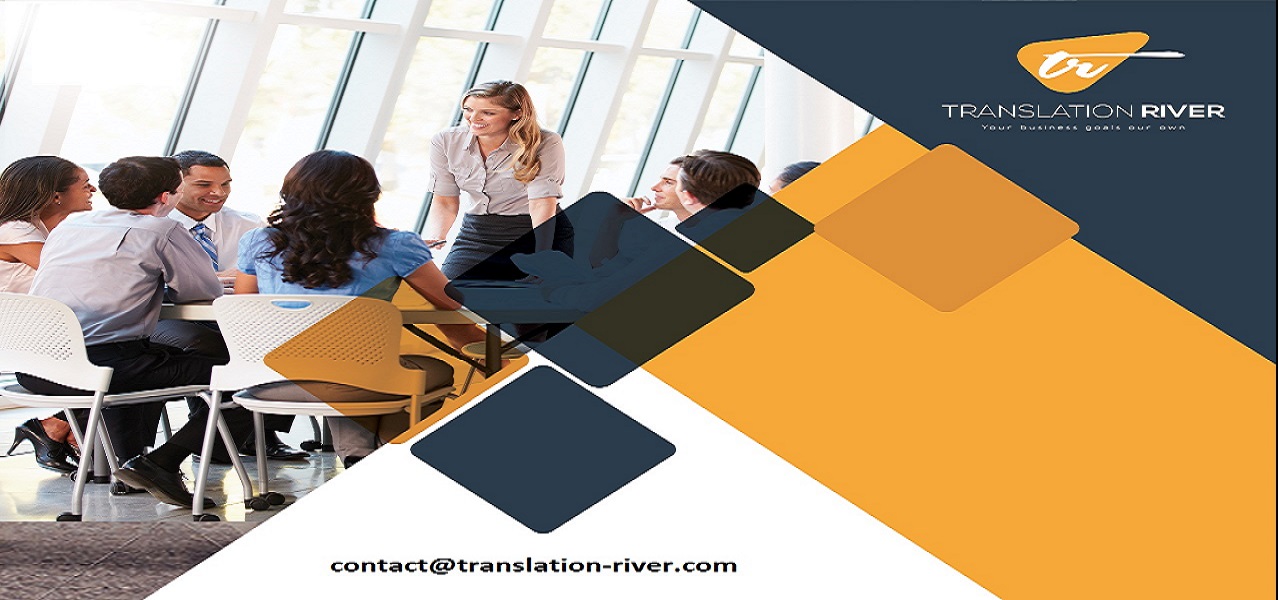 Translation center in Kuwait
If you are a Kuwaiti citizen or a foreigner working in Kuwait and need help to translate your documents for the European and USA embassies accurately, you will receive language help and free English Arabic help through the phone. If you want to be sure that the interpretation is high-quality, you should get a professional interpreter. You always need a professional interpreter if the matter is important and effects your legal protection. Our translation company in Kuwait is proud to provide certified document translation services from English to Arabic. Beyond this, we deliver authorized translation to English and from any of the world's major languages including Spanish, French, Italian, Russian, German, Chinese, Japanese, Turkish and many more.
Translation center in Salmiya
Opportunities are available everywhere and doors are open for your business. If you would like to expand and grow your business, you have to be prepared for effective communication with new clients to catch those opportunities. We are committed to provide superior translation, interpretation, and localization services to our clients through our translation center in Salmiya. Whatever the target languages you want or the source languages you are translating from, our translation company in Kuwait help you translate your documents, books, articles, research studies, contracts or certificates to and from all major world languages. Through our translation center in Salmiya, we translate to Hindi, translate English to French, translate English to German, Translate Turkish to Arabic, translate English to Italian, and translate English to Chinese.
Our translation company in Kuwait is proud to offer the highest quality translation services that help you and your business open the doors to new markets and increase return on investment. Having your business work translated to the language of the targeted audience will make them more familiar with your brands and facilitate the purchasing process. Our qualified and experienced translators and interpreters are pleased to offer you state of the art translation services from and to all languages, including: German, French, Russian, Ukrainian, Spanish, Italian, Romanian, Greek, Dutch, Arabic, Bulgarian, Turkish, Chinese, Portuguese, and Korean.
No worries now. If you are looking for high quality Translation services companies in Al-Salmiya, Kuwait.. You have come to the right place. We are offering high quality Translation services in Kuwait in the following various fields and specializations.
smart Translation Company in Kuwait?
So if you are looking for Translation services companies in Al-Salmiya, Kuwait, please feel free to drop us an email or call us at our WhatsApp number to have your request fulfilled quickly.
As a professional Translation Agency, our work is based on excellence and true commitment to customer service. We are here to help you to translate your document making it available for people who don't speak your language. We provide top notch Translation Services all over the world. Our linguistic services are well known for its quality standards. We provide translation, interpretation, and proofreading services at fair price. Our prices are very affordable and we always abide by deadlines.
Our location :
8 Mall Salem Al Mubarak St, Salmiya, Kuwait View Location
Or you can send us email :
translation kuwait
translation services kuwait
translate kuwait
translation companies in kuwait
translation office in kuwait
kuwait translate
translation services
translation center in kuwait
accredited translation services in kuwait
kuwait translation
translation company in kuwait
certified translation services
translation center near me
notary public in fahaheel
official translation services
document translation arabic to english
arabic translation center near me
translation office near me
translation shop near me
translation services near me
document translation services
notary services in kuwait
notary public in kuwait
certified translation services near me
authorized translation service near me
authorized translator near me
translate documents to english near me
certificate translation near me