NEED HIGH QUALITY INTERPRETATION EQUIPMENT! 
You have come to the right destination to handle your conference whether it is for large associations, international organization, or multinational business.
SO WHAT IS TRANSLATION EQUIPMENT?
Translation equipment, interpretation equipment, and interpreting equipment are just three different names for the same thing. But what is it? We get a lot of calls from people who say: we want to buy an interpreting system but we got no idea where to start. There is so many options that we just haven't a clue where to start and what do we start with? So the first thing you will need is a human interpreter.  There are still no automatic interpretation machines that will do anything like a competent job of interpreting a speech or a sermon or any kind of public event so start with a human interpreter. We at Translation River provide the best Human Translation Services.
Then what you need is the best and popular form of interpreting equipment to help you manage your interpretation event. You need a way for the interpreters' voice    to get out to the people that they are going to listen. So you are going to need to effectively set up like a miniature radio station and you are going to start out with a transmitter so the transmitter will send out the interpreters' voice.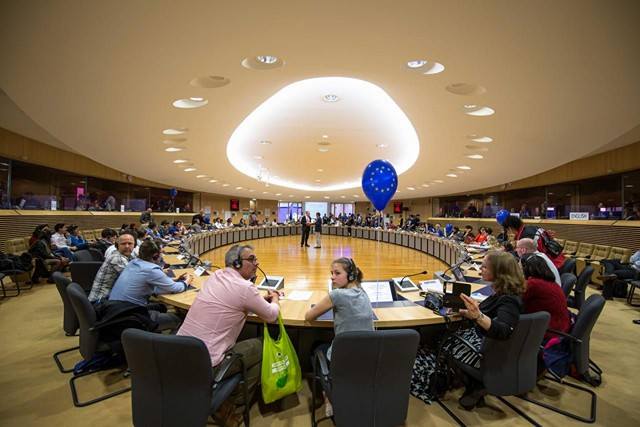 How to find right vendors to provide interpretation equipment?
Simultaneous interpretation is a daunting task that needs careful choice of the right vendor to best organize your upcoming meeting. You have to be ready for to provide answers for the vendors' questions and be ready to respond for his inquiries. As we all know the purpose of simultaneous interpretation is to facilitate the communication process and convey the speech from certain language to another in real-time. This process of spontaneous interpretation allows the audience to receive the interpretation flow naturally without any delay.
Requirements of simultaneous interpreting
For the success of your international conference; you will need high quality bilingual simultaneous interpretation equipment system including booth, wireless receiver, headsets, microphones …etc.  We have started our company to help you find the best interpretation equipment for your business. In addition, we provide human translation services and conference interpretation services.
No need to hurry when you have a conference, you should decide what type of interpretation equipment you will need. You should have accurate briefing on your requirements. Then look at your budget limit, accordingly you can decide whether to purchase or rent the needed equipment.
Some may be worried about the cost of the conference interpretation equipment as they may be little costly especially for small budget conferences and companies who do not have frequent conferences or meetings. Whatever the case, nothing to worry, reputed companies like Translation River provide conference interpretation facilities such as equipment rental for our customers. With Translation River, we are fully dedicated to manage your multi lingual international conferences and events from the beginning to the end.
All we need is to provide us with your requirements, needs, entire plan, event location, dates, language combinations, and everything you want. We will be happy to work on that within your estimated budget as well as providing you comprehensive and best interpretation services
If you are looking for interpretation equipment to help your human interpreters produce high quality simultaneous interpretation, we will be happy to provide our FREE quote and assist in the conference organization process. We usually respond within 45 minutes during business days and hours.
Having any other questions, just drop us an email: [email protected] or Call: +965-69600018
No worries at all if you are running conference interpretation and need interpretation equipment, we are here to help our customers succeed.