Looking for English to Arabic translation
Looking for English to Arabic translation office in Kuwait ? Translation River Company is the best platform specialized in delivering high quality English to Arabic translation in various fields and different language combinations. Our experienced translators and linguists are highly committed to deliver professional translation services for our clients in Kuwait as well as Gulf Cooperating Countries states through our subsidiary offices located in Saudi Arabia, Qatar, and Kuwait.
We are keen to provide best quality English to Arabic translation for your documents such as:
certified Birth certificate translation, marriage contract translation, degree certificate translation, immigration document translation, certificate of non conviction | Criminal Record Certificate, labor contract translation, work permit translation, and residency permit translation. In addition to the above, we deliver official translation of business objectives and in various business sectors including but not limited to: court judgement translation, power of attorney translation, commercial contract translation, agency agreement translation, franchise agreement translation, translation of financial statements such as statement of financial position, auditing and accounting reports and statements,  translation of medical reports, translating academic writing, and translation of books. We deliver 100% accurate translations services for businesses and individuals alike.
Looking for official English to Arabic Translation services provider is not an easy task.
That's why we are here to help you accomplish your document translation professionally and at affair price. We never deliver machine translation due to the catastrophic issues occur of its poor convey of the meaning in the source text. You will receive your documents translated experienced human translators specialized in their fields. Our team of language translators and academic writers are qualified and every one of them has a university degree in his major.
Due to the rapid changes in technology and pace of this digital world, Translation River's view of success is to deliver fast and accurate translation, interpretation, and localization services. For your business success in global market, you company needs to grow and expand. This necessitates converting its services and products into other languages. This means adapting your offerings to the cultural aspects and customs of the intended market. You will need accurate translation services to have premium returns.
Why our English to Arabic translation?
Simply because: We deliver human translation, native translators, prestigious translation, and at fair price. For big translation volumes and urgent translation, we do not include additional charge. In addition, we deliver professional conference English to Arabic translation. We deliver high quality and official document translation services before all ministries, governmental institutions, and embassies in the state of Kuwait.
We will be more than happy to assist you and your business through delivering instant and accurate translation service. Get your easy instant quote today !
Why Translation River is the best company to provide Arabic translation services?
When talking about the translation field, we use our years of experience to give our clients the best in terms of prices, accuracy and quality. We only work with experienced and qualified translators and linguists to ensure the highest level of quality. To make things even better, our translation technology and tools save time and help us deliver your files and documents faster.
From subtle technical projects to those in need of aesthetics, we offer project translation services for various types and content every day. Our trusted clients recognize our ability and our great role to consider customer feedback. Among the types of translating services offered by the company:
Financial translation
Our company provides distinguished translation and language services to companies specialized in all financial fields. Hence, it helps to earn more profits.
Legal content
Benefit from a dedicated global team of professionals with expertise in legal translation in any foreign language. Such a sensitive field would request an accredited company with more than 15 years in this field.
Games
Attract players in different countries and provide the possibility to enjoy playing games in their native language. Thus, it will increase the popularity of the game itself.
English Arabic Translation service
Language is something we cannot do without communication in our world. It is also the connecting point between the various horizons of activities, times, countries, nationalities and ideas. Our company was established to contribute to the transmission of multiple cultures actively. Hence, we do our job helping people understand each other. We have been working in this field for more than 15 years and have many experiences. We have become qualified translators into and out of many world languages ​​for various countries. Examples of languages ​​that our company (Translation River) provides translation services including:
Translate English into Arabic and vice versa.
comprehensive Arabic Translation Services.
French translation.
German language translation.
Spanish language translation.
Russian language translation.
Italian language translation.
Japanese language translation.
portuguese language translation.
Chinese language translation
In addition to the availability of translation of various types of translation. Examples of these translations are legal, scientific, religious, medical, financial, literary and others. It includes legal translation, documents, document management, interpretation, language verification, court reports and transcription services.
As for scientific translation, translation of scientific messages, translation of books and magazines. Besides, master's and doctoral dissertations, scientific and university research, academic research, and patents. Examples of religious translation are the meanings of the Noble Qur'an, the interpretation of the Qur'an, the hadiths of the Prophet, Islamic sermons and lessons, and all religious documents of various beliefs.
Website localization services in Kuwait into more than 50 languages
Translation River Certified Company specializes in providing website localisation services for Arab and foreigners. In addition to localisation into more than 50 other languages. Thus, the Internet browser will be able to read your site's content in its original language and other languages ​​translated into it. In addition to localising the content of social networking pages for companies and government agencies into Arabic and English.
Availability of complete information about any company on the Internet is a crucial factor in its business prosperity. Every company located in the Middle East region must keep pace with the electronic age and enhance its reach. That happens by launching a multilingual website and introducing its services and products clearly and accurately.
We have to take into consideration the professional standards that should be followed in the localization process. Therefore, our company for localising websites in the State of Kuwait is keen to make your website's content easy to use and navigate. Thus, your audience can easily access it over the Internet. That significantly builds trust between you and your potential and existing customers. During the localization of your website's content, the work team focuses on the accuracy in conveying the information related to each other.
Translation River Language Services
Translation River Company for translation services is one of the prominent companies in the field of translation industry. It became really distinguished among all companies for its quality and accuracy. The company offers the best translating solutions for its dignified clients in all fields through its unique services and high quality. We provide accredited translation for embassies, and all official governing institutions.
Translation River Company-based in Kuwait country- is distinguished through its professional team who is perfectly able to provide a trust-worthy translation. Our team consists of linguists, researchers, writers and professional translators who could work on translating files, and projects in all fields.
Translation River Language services vary among the following:
Written translations.
Accredited translations in fields of:
Legal and consulting translations.
Medical translations.
Press translations.
Scientific translation.
Technical translations and graphics.
Interpretation for conferences.
Online content translations.
Films translations.
sworn documents.
marketing and brand translations.
tourism- based translations.
A group of the best dedicated translators work on translating, editing and proofreading these various fields efficiently and accurately. Accordingly, we gained our reputation in the market. Plus, the trust of our customers and clients in the Arabian Gulf, the Middle East, Europe, Australia, and western countries as U.S and Canada.
Arabic translations in Kuwait
A native provider of a language is the one who can master it, for winning always goes for the mother language. We are specialized in delivering perfect Arabic translations in Kuwait, for Arabic is the mother language for Kuwaitis.
Since Translation River Company came to light, it became one of the pioneers and the largest provider of translation field, providing academic and accredited translating services. The company gained the interest of both small companies and huge brands. The reason relies in its credibility in dealing with clients and meeting their needs. The company offers its services for both governing and private sectors, as well as individuals.
Need a translation into Arabic from whichever language you have?
Head now to our quarters! We provide you the best Arabic English Translation Service or any other language you provide. We are glad to support and help managers, students, scholars, business men or any member who needs an accurate translation.
You can also check our official website through our online platform. Set your inquiries, and then we contact you as soon as possible.
What do I have to do to get my Arabic translations done?
In order to receive your extensive translations, you need to contact us and determine in which your document is written in. We let you know about the rate we acquire. After that, our qualified team start right away in the processes of translation.
Your trust is what matter to us. Contact us and leave us the rest! Get your quote now at Translation River Company in every translating factors. Have the benefit of our competitive price and enjoy the quality of it!
exceptional Arabic translation services
Arabic is one of the most complex languages on the eastern side and worldwide. Thanks to globalization, there have been many transactions containing Arabic forms, applications, and papers. You might need some of them translated. That's when you need a professional Arabic translation service (خدمات).
You have to make sure the agency staff that offers you a suitable, as well as fast delivery. You can check that from their translation rates on their network. You can also go over the reviews and upload your review when the business is conducted.
There is also one thing you need to notice. It's the range of pricing. You may consult someone who worked before with the office (مكتب) you choose. Ask if they can prepare and send your work on time. Ask if they delay hours, days, or minutes after the deadline of the schedule. You have to keep researching to find an ideal and vital translation agency that meets your requirements.
First, you must decide what type of service you need. There are various services like voiceovers, translation, subtitling, etc. you might as well ask about the payment method if it's by Paypal, visa or cash. Ask if you can have a refund if you are not happy with the service.
If you have an inquiry, you might ask them directly. You can message them or send them emails for direct communications. That way, you can get your documents translated and delivered professionally.
Professional Arabic-English translations
Lots of Arabic-English translators are seeking to be experts in the field. They want to deliver professional translations. Some learners even aspire to work in international and multicultural firms. However, they don't always get the satisfying results they are looking for. As a translator, you will confront many challenges. All translators face issues most of the time while translating the data of the source text. Nevertheless, finding the proper way to deal with them is what makes a good translator an expert.
Many try to learn how to translate on their own. That is very respectable. However, it's not adequate. One must keep training and learning all the time to boost their skills. Plus, they need to be trained by experts who should pass their expertise to them. There are hundreds of translators on freelance platforms around the globe. Most of them are even ready to translate completely for free just to gain experience. Nevertheless, only a few are capable of delivering a professional translation.
Accurate English-Arabic Translations
There are lots of things you have to lay a close eye on, in order not to deliver poor translation literally. Accuracy can merely be maintained by long experience. However, some tips can help you avoid any mistakes. You should pay close attention to the cultural difference. Remember that there are no two cultures that are the same. Each culture has its legal forms, laws, etc. You also have to learn the legal terminology of the target language. It will help you get your translation to the next level.
You have to proofread both the source and the target texts repeatedly. You should always focus on maintaining coherence in your translation. Search for more information if you don't understand the source text. Don't translate something you don't fully comprehend. Always have your translation checked by experts? Listen to what they say. Follow their instructions because they have more experience. That way, you will guarantee that your translation is implacable and reaching the level of accuracy that you desire.
detailed and certified translation agency in Kuwait
How to choose a detailed and certified translation agency in Kuwait?
It is totally understandable that many of individuals who seek finding professional translation suffer mostly from the low- quality and accuracy of their translated files. In the worst cases, they complain about what they got in their files of literal or google translations. That causes most times disasters regarding the topics of those files, especially if they were legal or medical. Furthermore, it is a waste of time and money, for machines can never work efficiently as much as the efficiency of a human brain.
Believing in the much importance of providing a professional translation, we as Translation River Company for Translation Services have pave the way for our clients to meet their needs. We adapt a policy of quality, focused accuracy when translating documents and texts. Not just do we care for standard certificates, but we also care much about contracts, deals and tenders. We aim at translating the content itself, conveying its meaning, and decoding its codes in order to deliver a translation of quality.
So why would you rather to choose us above all other agencies?
We as a detailed and certified translation agency in Kuwait are specialized at delivering translation services which reach your required standards of proficiency. We gladly announce that we present the best translation of documents and files in more than 20 languages in all fields. That is because of our dedicated team who are available 24 hour a day for making sure you get your required help.
Members who join us are those staffing members who got BA. Or PHD or qualified in language as much as native speakers. In addition, they have a noticeable experience and a practice of translation over 10 years in the technique of word usage. Meeting deadlines is always in our consideration. Once we are finished translating your document, we deliver you it and your feedback is of importance to us.
Dear clients, a trusted company is now in your hand! For what else do you wait still? Get your task done now rapidly and efficiently at Translation River Company for translation services.
We translate your document from English to Arabic
Are looking for fluent and native language translators to translate your documents from English to Arabic? Well, you have come to the right platform. If you have a book, birth certificate, marriage contract, medical report, special and general power of attorney, university degree, or transcript of records in the English language that need professional and certified translation, we are native human translators who are passionate about delivering high quality English to Arabic translation at affordable price.
Certified English to Arabic translations
If you are willing to travel to work in the Middle East region or any of the Gulf Cooperating Countries (GCC): Saudi Arabia, Kuwait, Qatar, Oman, Kuwait, and Bahrain, you should have your documents translated from English to Arabic. Arabic is the official language in these region and all official letters and communication with the governmental bodies are all in Arabic. Hence, translating your official documents from English to Arabic is necessary.
Western and European companies running and investing in the region should have their distribution agreements, Agency certificates, Letters of Appointment, even Memoranda of understanding, licenses, and tenders translated from English to Arabic. Translation River is here to help you and your business succeed in the region through providing high quality translation from English to Arabic. In addition we have professional team of digital marketers, copywriters, content creation who are dedicated to help you in your marketing materials and advertising campaigns.
When in Rome, do as the Romans do.
Cultural differences, customs and traditions, and language barriers are all vital factors that every foreign business should take into account when planning to enter and work in the Arab market.  We at Translation River deliver a wide array of top notch human translation services, certified translation services, legal translation services, and conference interpretation services and more. Beside translation and interpretation services, we provide professional localization and globalization services to adapt your product, application, web content, and games to the requirements of the targeted audience and achieve high return on investment (ROI).
More than 400 million Arabic speaking potential readers around the globe What does this mean?
This is a promising and huge consuming area. Most of the Arab countries are depending on imports from the European union countries and USA. Accordingly, having an Arabic edition of your publication is a great way of making more sales and achieving more profit. Unlike Arabic translations of regular documents, translating a book to the Arabic language requires very special care and quality control process. For Arabic translations of your book or ebook, you can trust a professional Arabic translator who has very extensive knowledge of the subject matter of your book or ebook.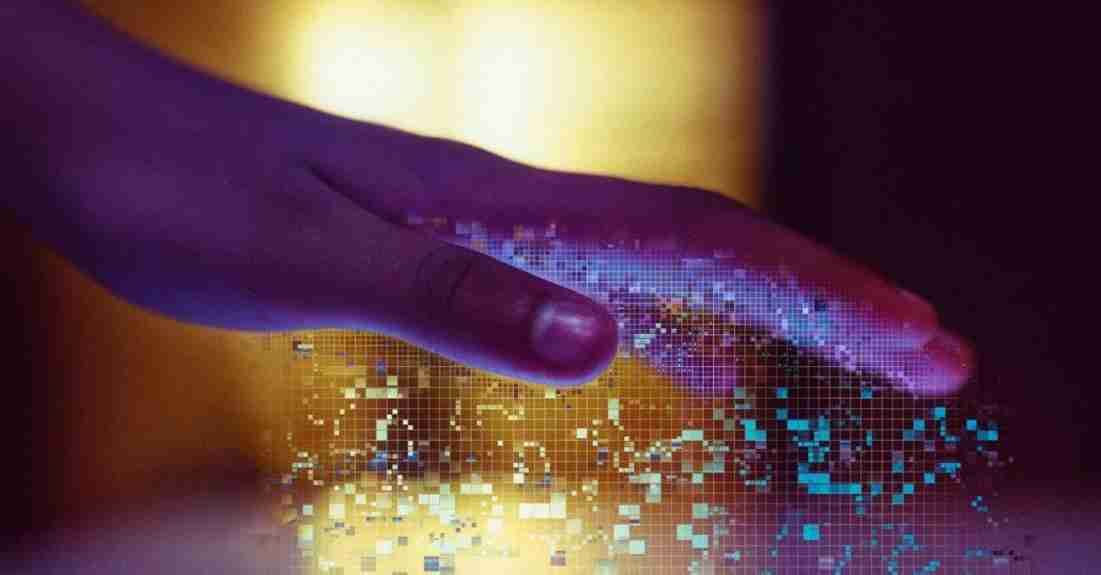 Why our English to Arabic translation?
When asked to undertake the Arabic translation of your documents, Translation River assigns your translations to the Arabic linguist who is highly familiar of the subject matter of the document. During translation process, cultural sensitivities and technical terminology are well taken care of.
After translation stage is accomplished, Translation River starts the proofreading and editing stage. Editorial stage even if it sounds strange may require more time than the translation itself. In addition, we always ask an Arabic grammarian to undertake a full check of the final Arabic edition to ensure it's completely error free. You can trust Translation River to provide you with the professional Arabic translations in almost all fields including: management, computer science, lawsuits and legal cases, medicine, history, religion, psychology, politics….etc. we can convey the message of your text honestly and professionally to the Arabic speaking people.
For more information on our translation services, please feel free to browse our website or simply drop us an email message to best answer your inquire.
REMEMBER: our quotes are FREE.
English to Arabic Translation made easy
English to Arabic Translation made easy
In rapid changing business world, business are eager to expand and invest in overseas markets. However, they should target their intended customers with the right communication method. This can be attained by transferring your company's content into the language of the intended market. Since Middle East and Gulf regions are consuming markets, most of the European and United States companies invest and export their offerings to this region. However, to achieve the best result of their investment, they search for translation agencies to assign their translation works and have it done right. As of now, there will be no problem for your business to grow in overseas markets. We are committed to deliver high-quality English to Arabic Translation with quick turnaround times.
Qualified and Experienced linguists
With our professional translators and language experts, we will provide fine-tuned English to Arabic Translation in 15+ language combinations in different business fields. Backed by our long expertise in the field, we proudly provide certified language services for our clients worldwide. We deliver localization and culturalization for varying global enterprises and industries as well as help young innovative startups succeed in new markets with fully managed solutions. Our processes are optimized to meet the increasing demands on translation and meet the unique needs of our clients.
Get your documents translated fast
With our powerful team of language experts, we translate large volumes professionally to match your business preferred style and help you deliver the intended message successfully. Our English to Arabic Translation team are human native translators specialized in their field and powered by optimized technologies to deliver cost-effective translations for our clients. No worries about your document level of complexity, our team are professional and helpful, they will respond quickly to your requests and respect the agreed deadlines. From start up, small medium, to large business enterprises, we are proud to meet your needs with advanced quality assurance processes.
Get in touch with us and feel free to get a quote for simple as well as complex documents of different file format extensions, websites, software, and more.
translate english to arabic kuwait
english to arabic kuwait
kuwait translation
english to arabic translation kuwait
kuwait translate
translation office in kuwait
english to kuwait arabic translation
english to kuwaiti translation
translate english to kuwait arabic
kuwait arabic translation