Translation River: Translation office in Kuwait is one of the leading Translation and language services providers in the field. Since the inception of its operation in 2006, the company is committed to deliver a wide range of high quality services enabling its clients engage and communicate effectively with the local and international markets. This has helped our clients compete and increase their market share though investing in new markets and targeting new audience in different destinations.
Our translation office in Kuwait is specialized and experienced in delivering high quality translation and localization services in an economic price. We are offering the best translation services and language solutions in about 20 language pairs. Translation River is your best destination for handling all of your language and translation related requirements.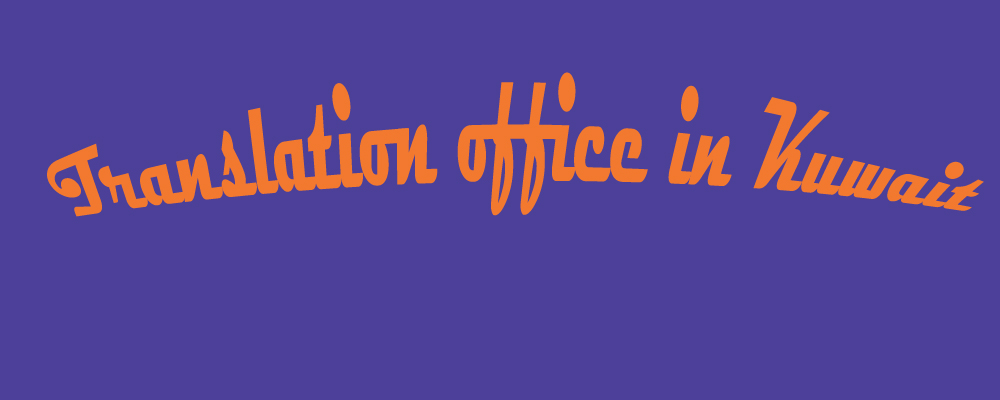 Best Translation agency in Kuwait
As our goal is to always bring our customers the best quality and to provide them with our best services. We are pleased to announce the launch of our new English version which will help Asians, Europeans, Americans in Kuwait. We hope our customers will enjoy the totally added services and will be frequent and loyal users of our translation and localization service through our translation office in Kuwait.
Certified translation office in Kuwait
Translation River has continued to grow over the past five years, further strengthening its position in the translation industry to continue growing and expanding. We are proud to become among the leading translation offices in Kuwait and the region. Through its diversified business lines, Translation River has set a solid footprint in the countries where it operates, gaining the confidence of private and government entities. Translation River has succeeded in building a strong customer base and relationships with private companies in the region, which played an important role in the success of our translation offices over the past decade. Our success in translation industry is credited to our high professional ethics and compliance with the international standards of conducting successful business.
Why our Translation center in Kuwait?
The success of Translation River was achieved of invested and dedicated efforts as well as continued commitment to deliver high quality. We are pleased to say that we have a strong team of qualified translators, linguists, writers, and interpreters, all known for their high degree of professionalism, knowledge and expertise leading our subsidiary offices to achieve success following the highest international standards in translation relevant sectors. Our success will undoubtedly encourage us to continue delivering the highest quality translation, localization and interpretation services that our customers are accustomed to receive in various fields.
The translation industry is constantly evolving and dynamic due to various reasons. Among these; the advances in technology which significantly impacted the way companies and institutions conduct their business. Companies are forced to communicate quickly and effectively with their customers. Creating substantial focus on the advances in technology, professionalism, and efficiency through the use of localization and high-quality content and catching advertisements. Translation River is your best platform and translation office in Kuwait. We will help you convey the ideas of your original document in the most faithful way and using languages that your target audience understands and most readily accepts. With our translation office in Kuwait we are conveying the author's ideas faithfully as possible to the original text. As you all know each language has its own beauty, so if you are translating a novel, you might make it enjoyable for the reader. However, when you are translating legal texts for a court the situation will be different. You will be forced to keep as much closer to the original phrasing as you can.
Valuable translation services available include: Human Translation Services, Medical translation services, certified translation services, legal translation services, and conference interpretation services.
With Translation River, you have come to one of the leading translation offices in Kuwait.  We are providing our translation services in the state of Kuwait and all other governorates. There is no need to search for translation offices in Kuwait since we are offering high quality translation services at fair price and in all official languages. Our office, through its leading online platform, is pleased to offer sworn translation services all over Kuwait. You can use our online service where the process is very simple: just upload your document, choose the language combination, whatever its type and specialty is (commercial translation, professional translation, translation of medical reports, localization, interpretation, translation of consular documents and all other official and legal documents …). Our team of Kuwait translators and proofreaders will be happy to fulfill your needs and deliver accurate translation.