Translation River announced the launch of its new desktop publishing services, as well as new creative options and features that quietly began rolling out over the past week.
Desktop publishing services (DTP) are the technical assembly of digital files in the proper format for printing or electronic distribution. Translation River can assist you in all aspects and areas of multilingual desktop publishing. Our creative human translation services teams ensure that you can receive top-notch intuitive content, text, and features in all major languages, in accordance with your timelines.
Our desktop publishing services focuses on the content and visual elements of documents, such as page layouts, formats, design styles, font types, and colors. Whether your project is a brochure, manual or annual report, Translation River's desktop publishers have the tools and "know-how" to publish your materials creatively and effectively. This will help you adapt your content and features to the target market and match the layout of the source language and to create a "print-ready" document.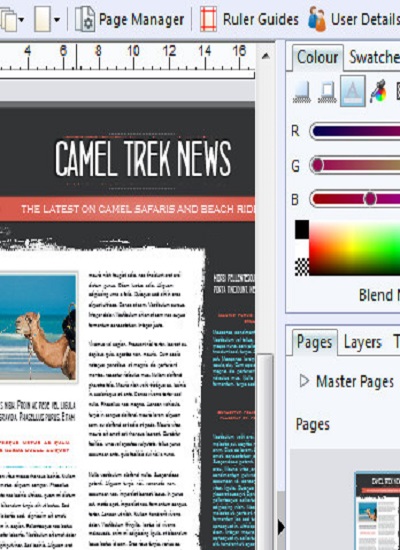 Creative Desktop publishing services
Electronic files can be provided in a majority of file formats and desktop publishing software applications, including but not limited to:
Adobe Photoshop, Adobe Illustrator, Adobe InDesign, MS Office Package, AutoCAD, Corel Draw, Frame Maker, PageMaker, MS Publisher…Before the start of a project, we require all fonts, editable images, and PDF files for reference, as well as any style guides or text constraints your need for the material. We will help you enrich your content in an engaging way. This will make your readers and expected audience explore your content in a more captivating way.
For those who are looking for professional desktop publishing services, Translation River will provide comprehensive features for you and your business.  Translation River is a gathering platform for content and user experience professionals. We share our best practices and lessons learned—both what worked, and what didn't. With our desktop publishing team, you will learn how companies like Lego, Amazon, HP, IBM, and SAP are solving content challenges and desktop publishing problems.
To succeed in global market, you should speak the language of your intended audience. Your company should take care of the content, behavioral and attitude aspects, lifestyles, design, style, images and colors all these need to be adapted to meet cultural differences. Studies show that consumers have more trust and better engagement in products and services that are presenting and reflecting their culture. For example if you are targeting an Arab country like Saudi Arabia, most women are wearing the veil (Hijab) and Niqab and you have to respect their culture and religious affiliations to best appeal your market segment.
Desktop Publishing Services from a Reliable Translation Services Provider (TSP)
Translation River is a professional freelance translation company. We offer a wide array of services which include translation, localization, desktop publishing, interpreting and transcription.
Get our FREE quote now!
If you would like to know more about how we can help your business, please get in touch with us by email or by giving us a call.